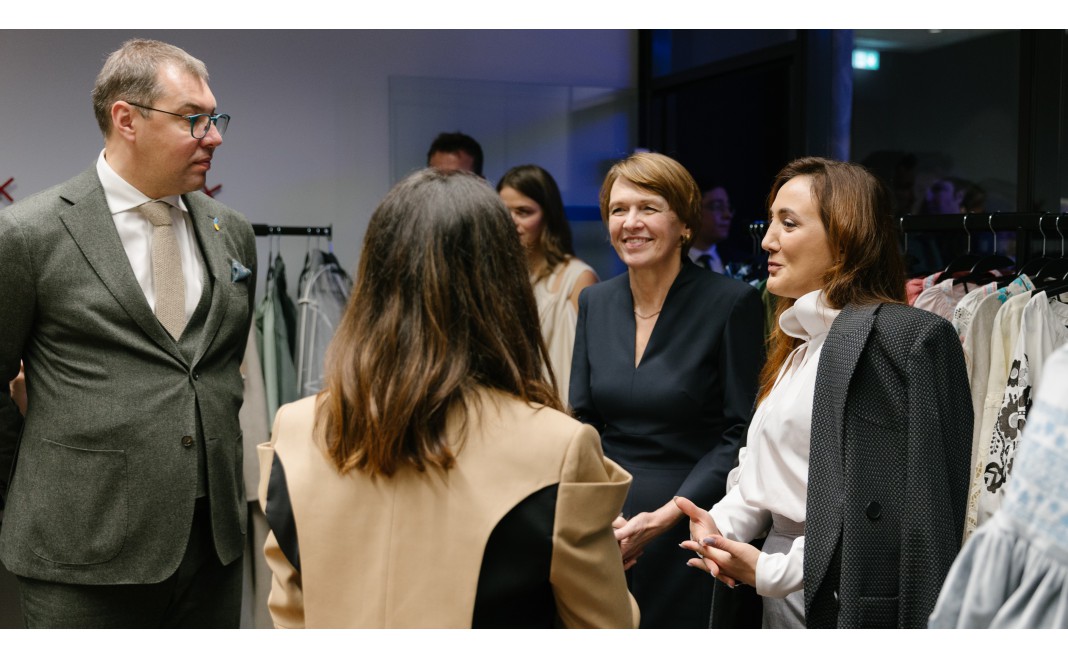 Hurtom: Showcasing the Richness of Ukrainian Culture – Our Spotlight on Fashion
On the 20th and 21st of October 2023, we participated in a captivating cultural showcase organized by the Ukrainian Embassy in Berlin. This event offered attendees an immersive glimpse into Ukraine's rich tapestry of culture: from gourment delicacies and soul-stirring music to aweinspiring art and ukrainian Fashion. As ambassadors for Ukrainian fashion, we proudly presented around 30 brands. It was particularly gratifying to know that 20% of our revenue directly supported the Zelenska Foundation.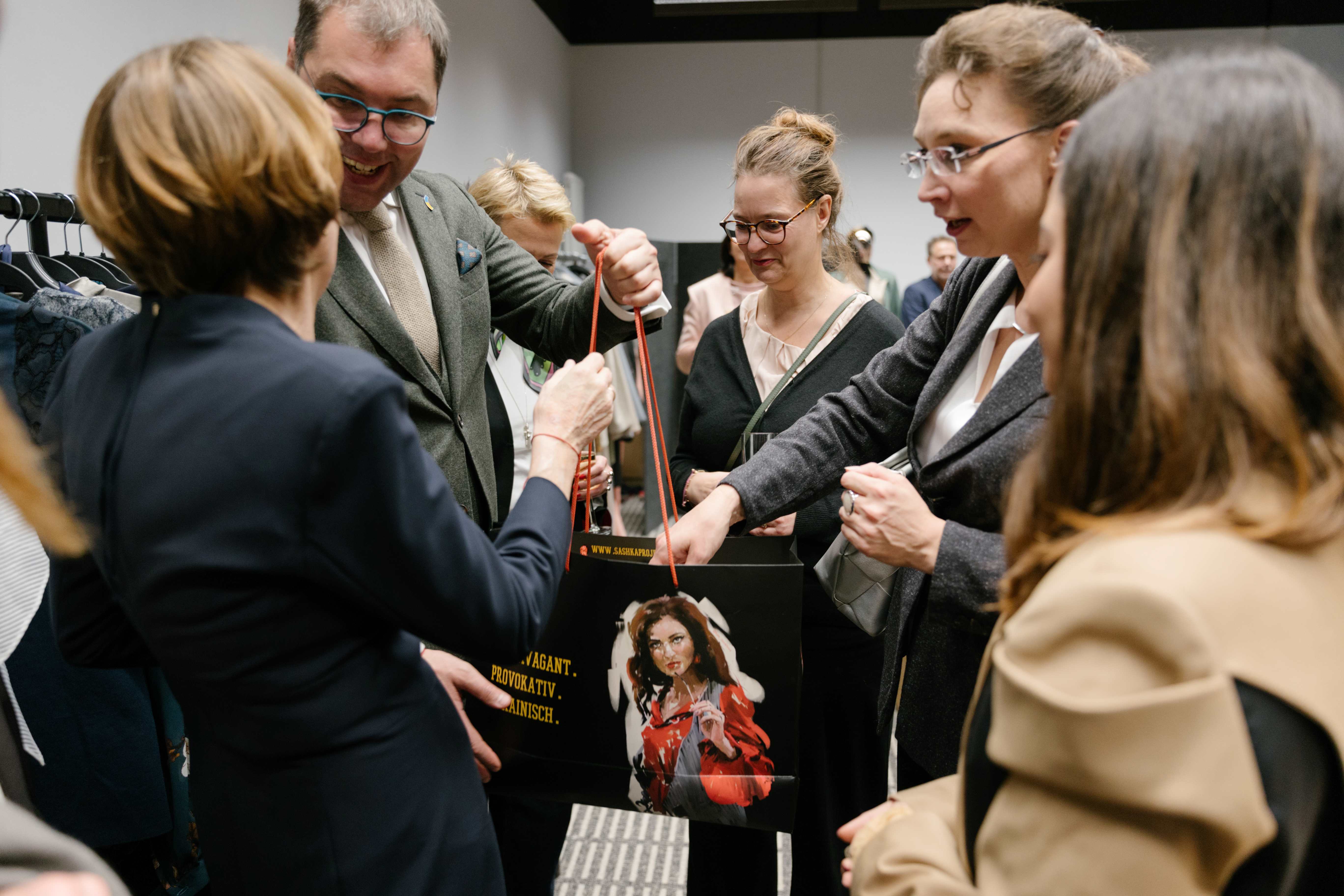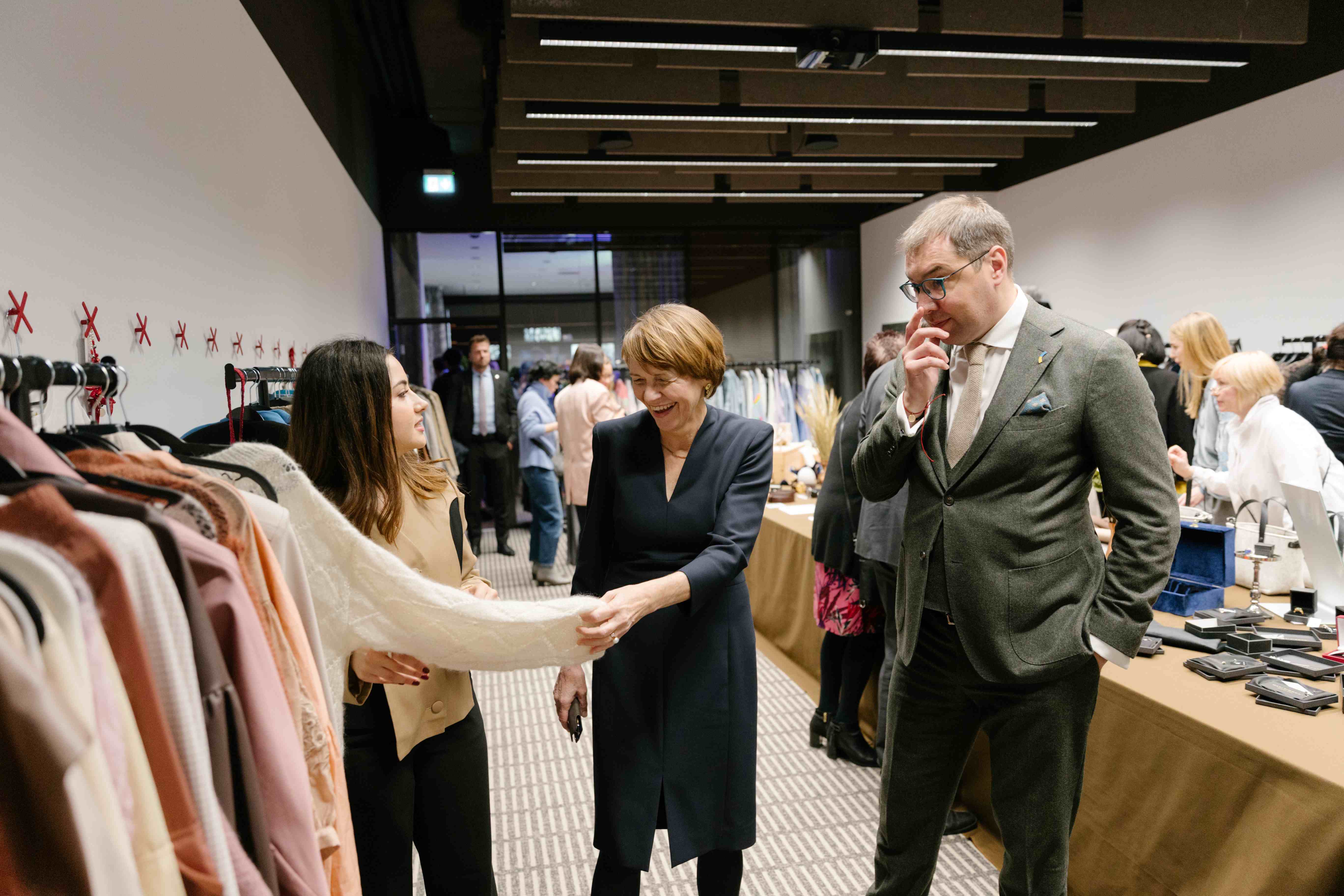 On the first, more intimate day, we had the pleasure of introducing Mrs. Büdenbender, wife of German Federal President Frank-Walter Steinmeier, to the wide array of Ukrainian fashion. It's heartening to note that she now boasts a beautifully crafted coat from Ukraine in her wardrobe.
The following day welcomed a broader audience, attracting numerous international guests. Many were captivated by the designs of Ukrainian talents, showing keen interest in their works.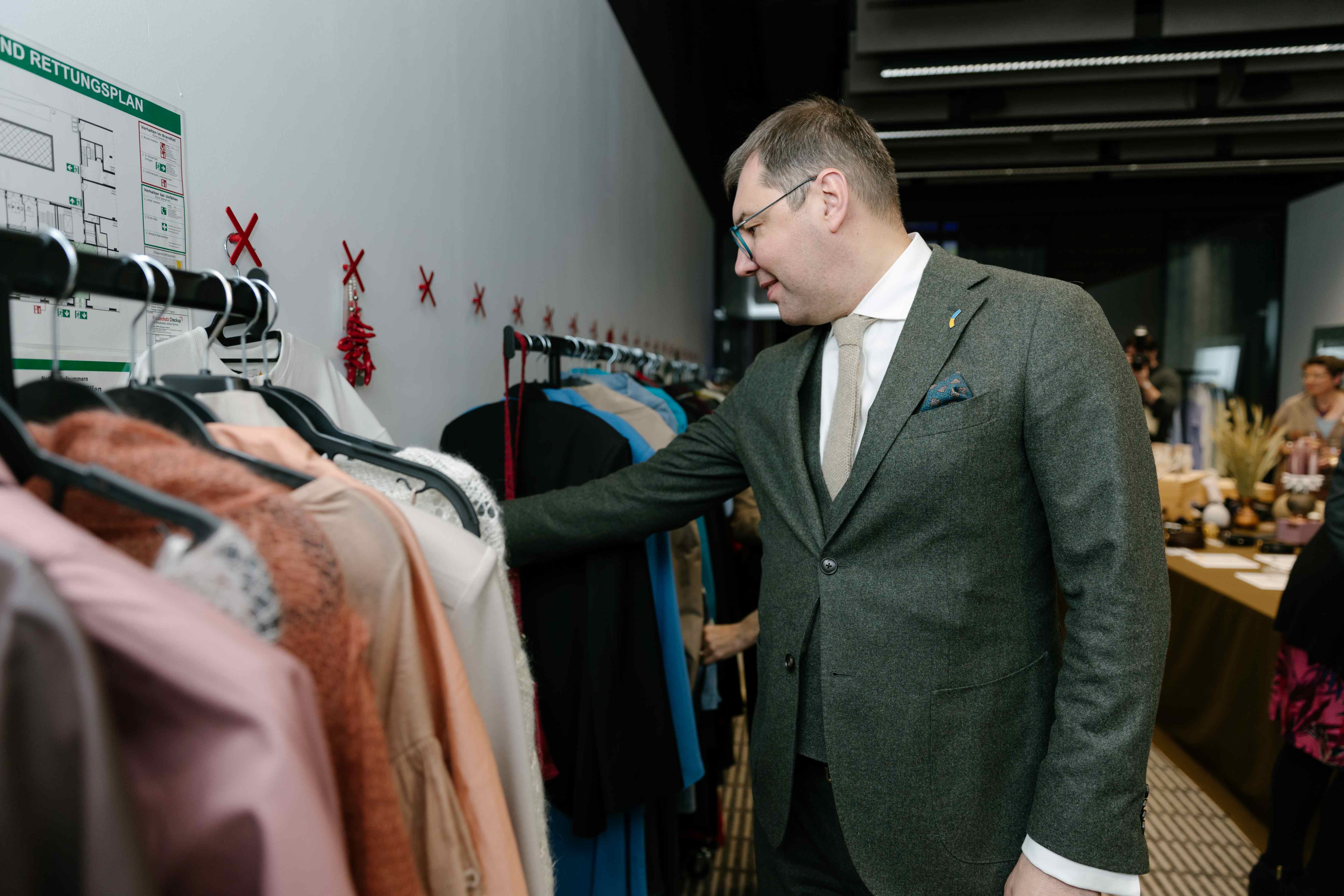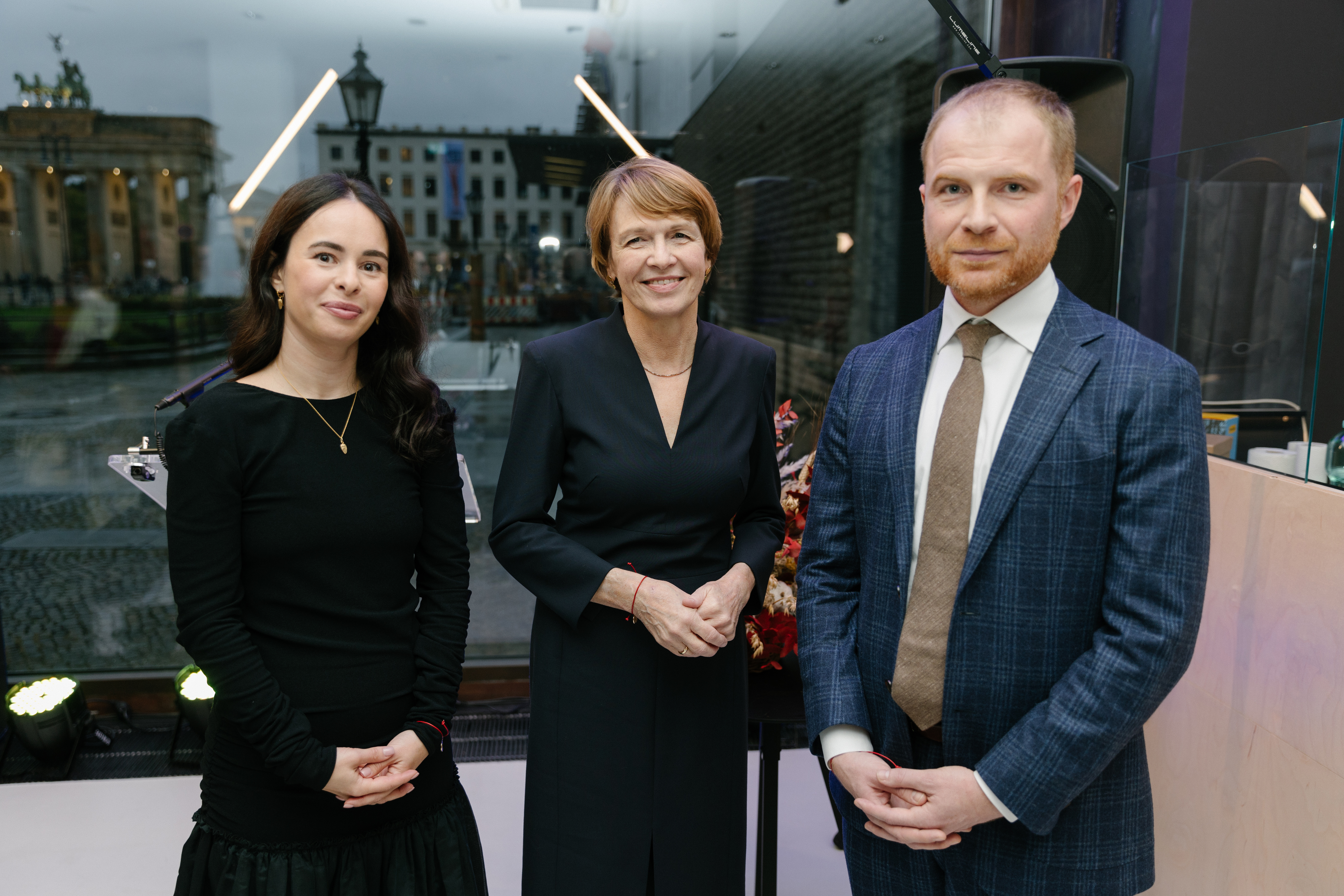 We owe a debt of gratitude to the Ukrainian Embassy, especially to Ambassador Oleksii Makeiev, Deputy Ambassador Maksym Yemelianov, and his gracious wife, Maria Yemelianova. Their unwavering support allowed us to spotlight Ukraine's vibrant fashion scene in Berlin.
Related products