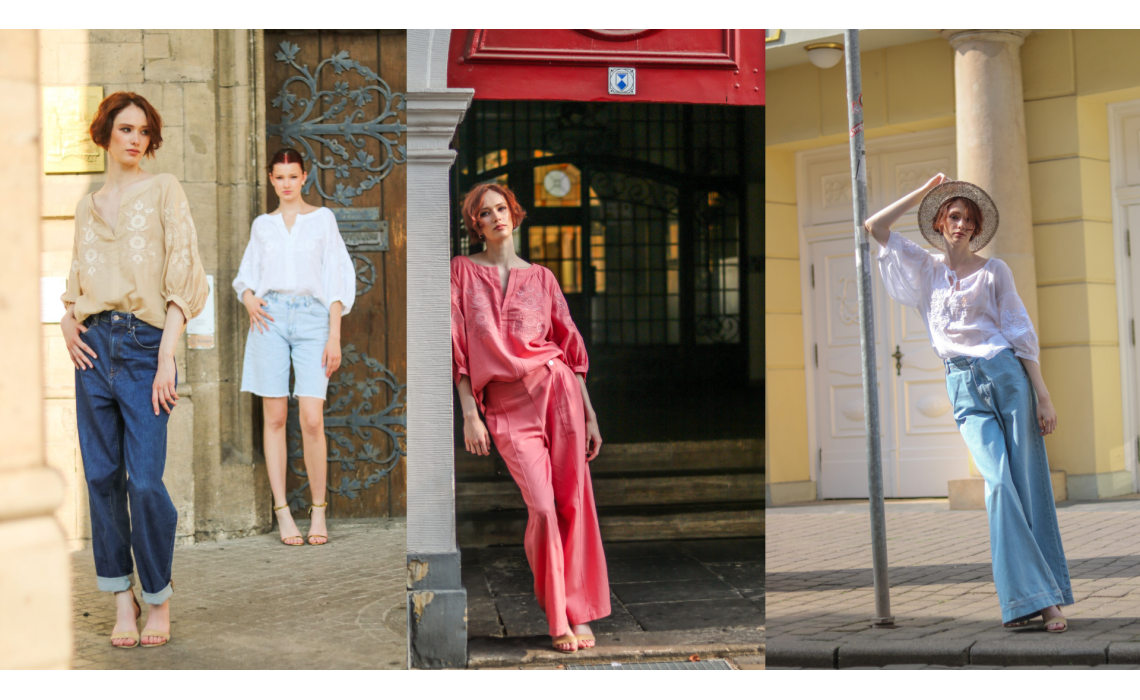 Timeless Charm Meets Modern Fashion: Vyshvankas in Daily Dressing
Posted By: John Times Read: 84 Comments: 0
Vyshvankas, traditional embroidered shirts originating from Ukraine, are not just cultural artifacts; they're a window to the rich heritage and artistry of the region. These intricately designed garments offer a perfect blend of history and modern fashion, allowing you to infuse a touch of ethereal elegance into your everyday style.

When it comes to styling your Vyshvanka, the right combinations can make all the difference. Here are two exquisite options to bring out the beauty of your Vyshvanka:
1. Dark Blue Jeans and Beige Blouse:
Pairing your Vyshvanka with dark blue jeans and a beige blouse creates a stunning contrast that draws attention to the intricate embroidery. The deep tones of the jeans bring out the vibrant colors in the shirt, allowing each detail to shine. The beige blouse complements the earthy tones in the Vyshvanka while adding a touch of modern sophistication. Complete the look with tan ankle boots or neutral-toned flats for a harmonious and effortlessly stylish ensemble.
2. White Blouse and Washed-off Jeans:
For a fresh and airy look, opt for a white blouse and washed-off jeans with your Vyshvanka. This combination exudes a relaxed yet polished vibe, perfect for casual outings. The white blouse enhances the intricate patterns of the Vyshvanka, creating a balanced contrast. The washed-off jeans add a touch of vintage charm, giving the outfit a laid-back appeal. Consider adding delicate silver jewelry and white sneakers to complete the ensemble with a touch of elegance and comfort.
Vyshvankas are versatile pieces that can easily be incorporated into your daily wardrobe. Whether you choose to pair them with dark blue jeans and a beige blouse for a sophisticated allure or opt for a white blouse and washed-off jeans for a casual chic vibe, these outfits allow you to seamlessly integrate the beauty of Vyshvankas into your modern style. Remember, by embracing these stylistic pairings, you not only honor the shirt's historical significance but also create a fashion statement that is uniquely yours. So, go ahead and infuse your everyday elegance with the captivating charm of Vyshvankas.
Related products