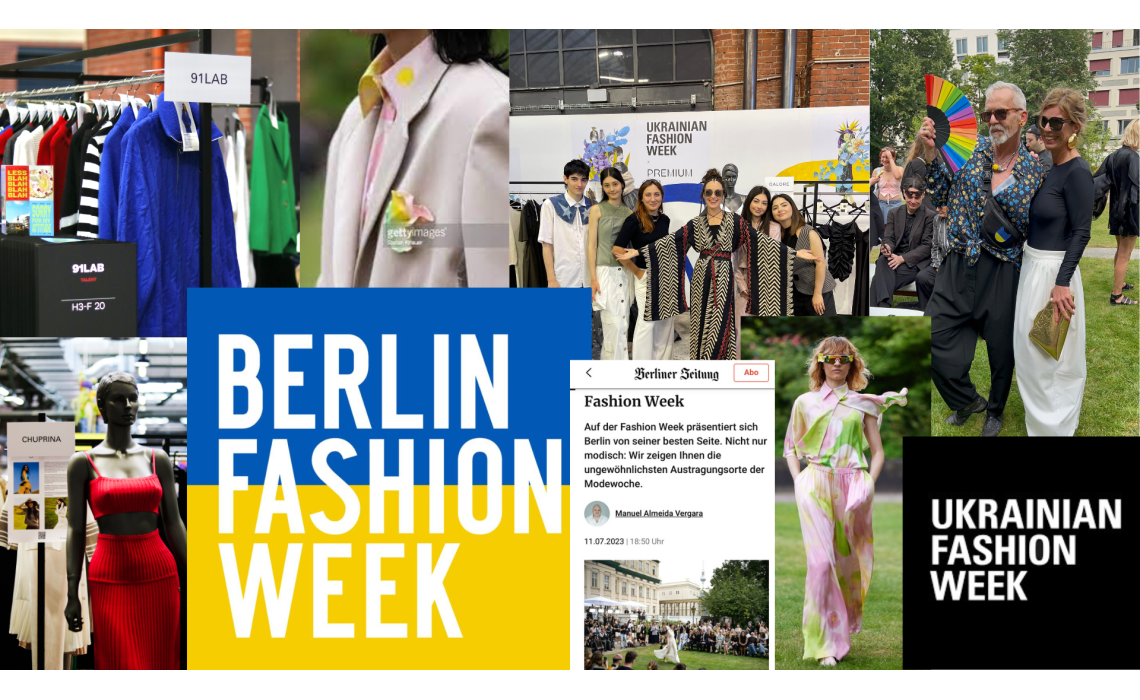 Berlin Fashion Week - Premium Berlin
Posted By: John Times Read: 97 Comments: 0
A touch of glamour and glitz filled the streets of Berlin a week ago as Berlin Fashion Week opened its doors. Our eyes were fixed on the Ukrainian shows and the Premium Fair, where we had the privilege to be a part of it all. The attention of German media was quickly captivated as international designers presented their latest creations to an enthusiastic audience.
The opening show by BOBKOVA was a true visual delight. The S/S 24 collection expressed the beauty of Ukrainian gardens and Polina Moroz's artistic vision. Enchanting pastel-colored flowers adorned the runways, creating a magical contrast with the blue-golden colors of the Ukrainian flag. The blend of tradition and innovation made the collection a true highlight.
But that was not all: On Tuesday and Wednesday, we were further impressed by shows like the PODYH Show and the DZUHS Show. Simultaneously, we proudly participated in the Premium Fair at STATION BERLIN, where we had the opportunity to showcase 25 Ukrainian designer brands. From established names to emerging talents, the diversity and creativity of the Ukrainian fashion scene fascinated visitors and received great acclaim.
The Premium Fair itself proved to be an important B2B platform for international designers to present their latest collections to a global audience. Our participation in this prestigious event strengthened the position of Ukrainian designers in the international fashion world and provided us with the chance to establish valuable connections.
Our dedicated team worked with devotion and passion to ensure that the unique talents of Ukrainian designers were appropriately showcased. The preparations were intense, but the results were overwhelming. The designer brands not only received praise from visitors and experts but also sparked interest from media and fashion enthusiasts worldwide.
The significance of Ukraine Fashion Week in the international fashion world cannot be underestimated. Since 2022, Ukrainian designers have had the opportunity to showcase their collections at Premium Berlin twice a year. This partnership has proven to be groundbreaking, significantly contributing to the global perception of Ukrainian fashion creativity and excellence. It is an honor for us to be a part of this admirable initiative and support emerging designers from Ukraine.
While Berlin Fashion Week may be over, the memories and passion of our team members will continue to thrive. We are already looking forward to the next edition and presenting the creative diversity of Ukrainian designers to the world once again. Our partnership with Ukraine Fashion Week remains strong and will continue to enrich and inspire the fashion world.
Stay tuned!